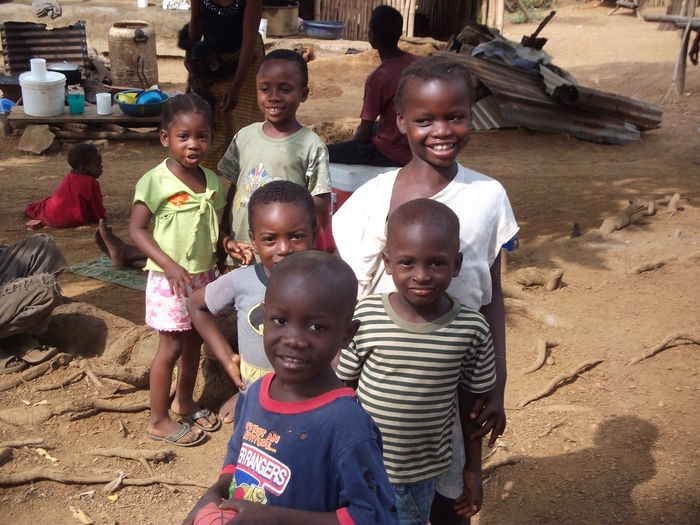 In 1994, a family from war torn Liberia was granted refugee status in the United States. Fungbeh and Neyor Karmue barely escaped with their own lives and with little else as they came to America. Upon arriving they found friends at the Blackstone Valley Church of Christ in Cumberland, RI. The Karmues were blessed through the assistance of Ronald and Louise Burnett, who through God's leading, helped provide temporary transportation, clothing, aid, and comfort to the ever-growing clan of refugees from Liberia. "The Liberians," quickly adapted to life in Rhode Island. Their entrepreneurial vigor led them to employment, higher education, promotions, spiritual living and a pattern of not only taking care of themselves but also setting something aside for their relatives still trying to survive the on-going civil war in their homeland. Though they were far away from home, these refugees did not make excuses or look for reasons why they could not succeed in America. A founding member of the Providence Church of Christ, Anthony Witherstone said it well, "Some people meant this for evil, God will use it for good!"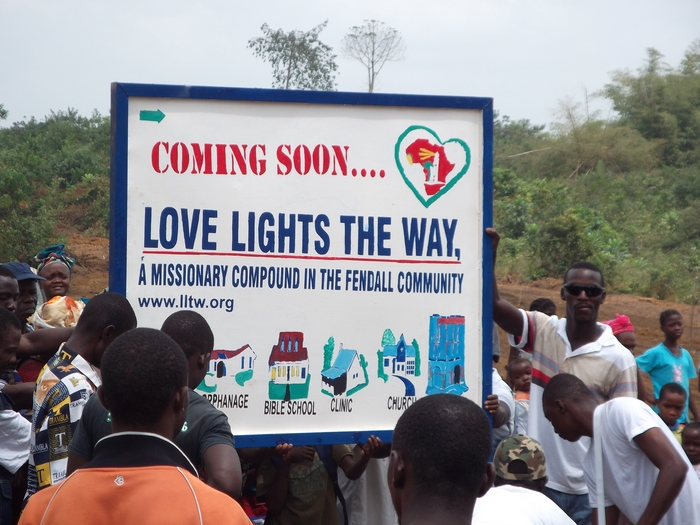 With a belief in the God who can do all things, the Providence Church of Christ was born (PCoC). In 2000, through a partnership with the White Station Church of Christ in Memphis, TN and the Blackstone Valley Church of Christ in Cumberland, RI, the new Providence church community was begun. As they grew their own membership to over 250, the PCoC did not forget their homeland; they reached out to address the needs of orphans in post-civil war Liberia. Through the hard work of Fungbeh and Neyor Karmue and the support of the PCoC, Christ's Children Home was founded in Gbarnga,Liberia to provide food, shelter, education and hope to 44 orphans.
Wanting to do even more to address the leadership vacuum in Liberia, the PCoC partnered with the churches at BlackstoneValley, Fall River and a group of medical professionals, the Brenda J. Harris Group (formerly known as Bayada Nurses). In 2011, Love Lights the Way was formed to build a complex about 30 minutes from Monrovia, Liberia in West Africa. Love Lights the Way wanted the complex to serve multiple functions:
Orphanage
Day school (for resident orphans, as well as community children)
Clinic (for residents and community)
Leadership Training School (to train adults to become effective ministers of the Christian faith)
Missionary Inn that will provide temporary lodging for mission groups from around the world that wish to work in Liberia
In 2012, a team from LLTW broke ground for the Fendell campus. Over 300 people showed up for the opening ceremonies. Hundreds of neighbors who live near the property arrived to share their best wishes and their thankfulness to LLTW for investing in the next generation of leaders for Liberia.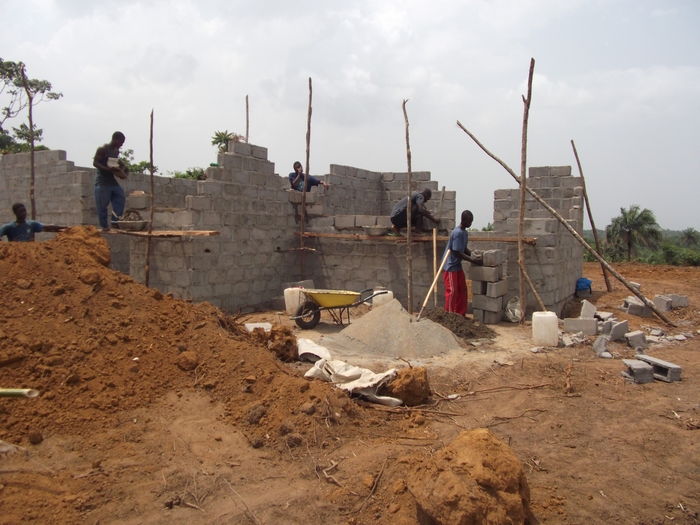 LLTW's story is a story of partnerships. No church, no business, no non-profit, no individual on their own would have been able to do any of this alone. We believe God has shown us the power to do great things lies in partnerships, through working together, through consensus around a common vision and a common mission. In this way, LLTW's story is about the lessons we are learning on the journey as much as arriving at our destination.
If you think life is about the journey, as much as the destination, we welcome you to partner with us! Let's learn together God's great unfolding plan for our lives.