by Marian Lee
The third place winners bringing in $ 105.00 are Esther, Ciata and Marian Tengbeh.
The second place winners collecting $130.00 are Grace, Micah and William Soe.
Coming in first place, bringing in $158.00 is Helena Horace.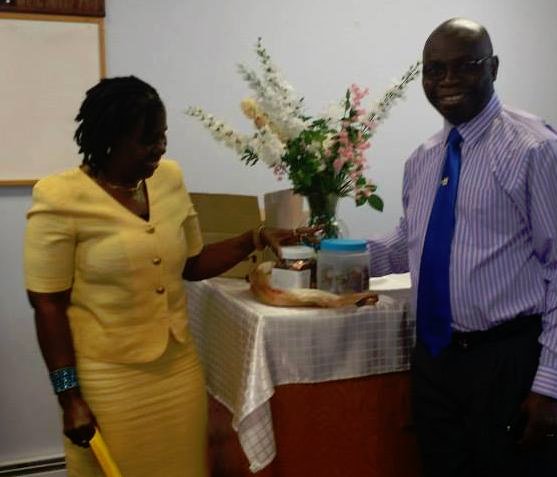 Helena and William Horace. Helena filled two coin cans!
Does this sound like a new money game show or some new reality show? No! These are the winners of the coin collection contest that the Providence Church of Christ held to raise funds for the Love Lights the Way (LLTW) building projects for their Lighthouse Village in Liberia. Back in late March of this year, the congregations of Providence Church of Christ in Providence, RI and Blackstone Valley Church of Christ in Cumberland, RI were collecting money to raise funds for LLTW's projects— to raise a building that will function as both a K-6 school & church for their Lighthouse Village. A portion of all funds raised will also go to start a cassava farm in Lighthouse Village. LLTW estimates a need of $300K to complete this school/church structure.
Love Lights the Way is a non-profit organization, created to develop a Mission compound in the Fendell community, 30 minutes outside of Monrovia, Liberia in West Africa. Since Liberia is still rebuilding from nearly two decades of a horrific civil war, the organization's goal is to provide shelter, education, employment, spiritual fulfillment and hope for the people of Liberia. "We desire to see a wonderful, positive future for Liberia and her people." (LLTW Mission Statement)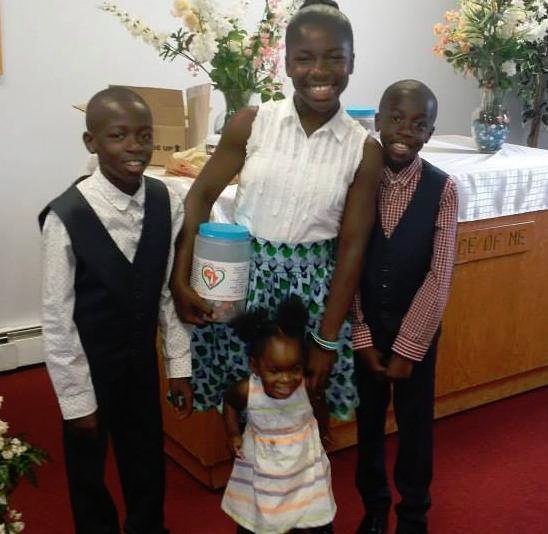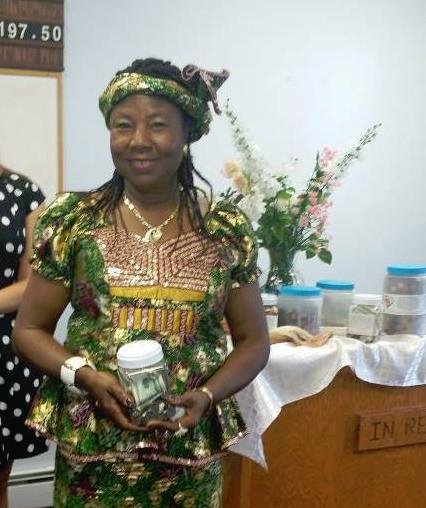 On the left: Grace, William and Micah Soe. On the right: Marian Tengbeh.
This coin collection contest, which brought in over $1500.00 from the Providence Church of Christ and Blackstone Valley Church, is only one of the many fundraising events that LLTW is doing to raise money for this non-profit group. According to John Kar, LLTW's president and the director of the fundraising committee, the group plans on having many other entertaining and motivating fundraising events to raise the money they need.
The next major event is a musical concert/auction raffle, which LLTW is planning to hold at the Elmwood Avenue Church of God at 297 Elmwood Avenue in Providence. This musical concert will take place on Sunday, September 28th from 6pm-9:30pm.
This concert is an event not to be missed. It will bring in Tonia Makor-Peters who is a famous Liberian gospel singer. In addition to this special guest singer/musician, there will be other gospel singers as well as a dance troupe led by choreographer, Patience Kweh. In conjunction with this musical event, there will be a silent auction and a sale of raffle tickets to get one of the many prizes that vendors have donated to help out this cause. Some of the prizes being auctioned off include a trip for 4 people to Disney World (a $496.00 value), tickets to Canobie Lake, tickets to the NE Revolution soccer game, a $75 gift certificate to Alex & Ani and many others.
When I asked Laurie Scharp, another fundraising team member and LLTW's Communication Coordinator, how the group got such wonderful donations, she replied that many vendors in the Northeast and across the country who received requests have "generously donated to this event". Even the singers and dancers who will be performing have agreed to participate for free.
"Are tickets still available and how do I get them?," you ask. Both John and Laurie confirmed that these tickets, though many have sold, are still available. A person can buy tickets, only $10 each, at the door on the night of the performance. If you wish to purchase tickets prior to the event, they are available from one of the following: John Kar, James Williams, (from Providence Church of Christ), Ron Burnett (Minister @ Fall River Church of Christ), Bruce Bates (Minister @ Blackstone Valley Church of Christ), or Laurie Scharp (LLTW Communication Coordinator). They can be contacted via LLTW's website or in person.
Good luck with your auction/raffle winnings! We hope to see many of you at Elmwood Avenue Church of God on September 28th. Read more about the Concert and Auction here.
Contributing Writer: Marian Lee, LLTW AP Member