by Marian Lee
Click here to read the first part of Edwin's Story.
October 14, 2007 was a very happy day for Edwin Kortu. On this day he graduated from high school. His whole family, and it is a large one (with 24 siblings), came to his high school graduation.
For Edwin, his dream to better himself never ended. After graduation, he had a second dream to become a nurse's aide, which is comparable to a CNA in the United States. He told his mother (Kumba) that he wanted to continue to go to school. Kumba said she would support whatever he wanted to do. On October 17, 2007, just three days after receiving his high school diploma, Edwin Kortu started his studies at the National Institute of Professional Studies, a school that is still there today in Monrovia, to become a nurse's aide. He said eventually he wanted to become a nurse. When asked why he wanted to become a nurse, Edwin said it was possible because of encouragement and support from a school friend and from his family, and secondly because " I have sympathy for people and always wanted to help people."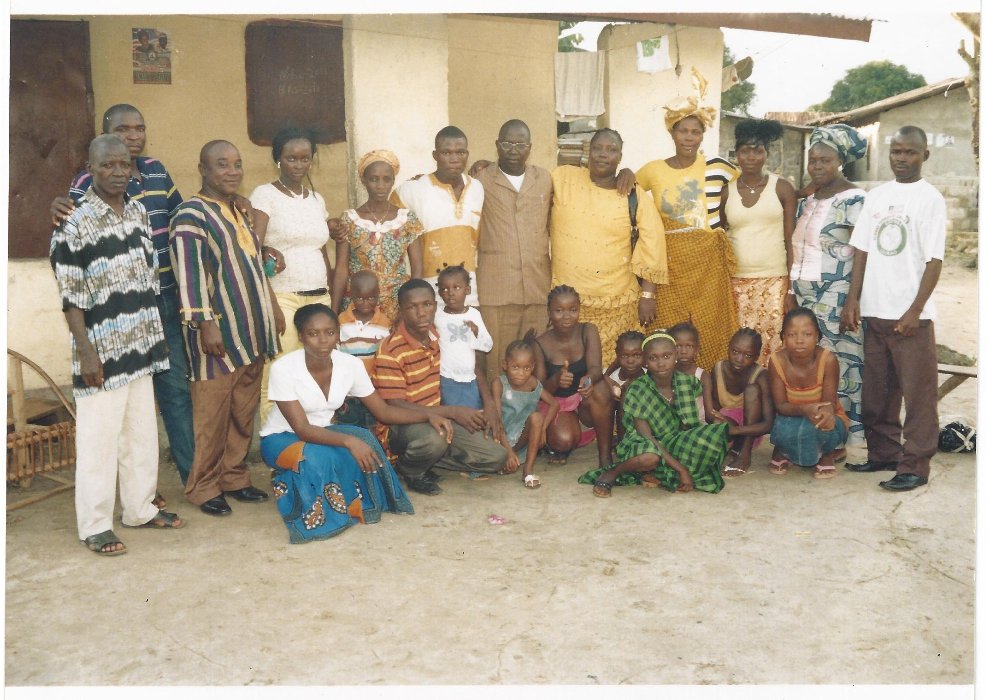 Edwin's family in Monrovia, Liberia. In the back row, Edwin is 6th from the left, Edwin's wife Princess is 4th from left and Kumba is 5th from the right.
In 2008, after a year of intense studies, Edwin graduated from National Institute of Professional Studies and received his first professional degree. He started interning and later working as a nurse's aide at Redemption Hospital, and also at a community pharmacy where he was dispensing medication. All of his studies and work had paid off. Edwin felt "independent, and I could do things on my own." This feeling of independence and professional confidence led Edwin to pursue his next dream which was to own his own pharmacy. Once again it was his mom (Kumba) who encouraged and helped him realize his dream.
In 2010, Kumba helped Edwin take out a business loan, known as the Local Enterprise Assistance Program (LEAP), to help finance Edwin's dream to start a pharmacy business. Edwin's uncle, who was a lab technician in the Liberian Ministry of Health, also came to his assistance. His uncle helped the family obtain the LEAP loan and registered the pharmacy in his name as the official owner. However, it was Edwin who worked and ran the business. Edwin ran the pharmacy for one year until 2011 when he left his uncle's pharmacy and Liberia to come to America.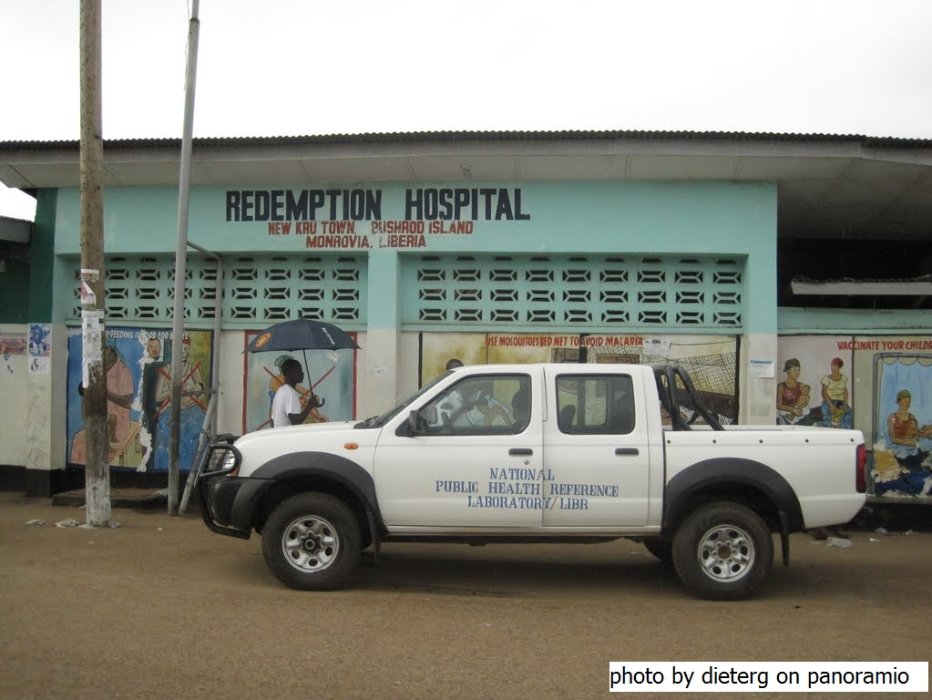 Redemption Hospital in Monrovia, Liberia.
Have you ever wished to go someplace far away or even just to another state to start your life all over again? For some of us, it is just a dream, but for Edwin it was a dream that came true. Edwin, like many people in Liberia, applied for the Diversity Visa Lottery, known as DV for short. This lottery program through the United States is a way to live and work in America. For three years, in 2007, 2008, and 2009, Edwin would apply for the DV. He would bring his identification card and complete an online application form, which he submitted in hopes of being chosen to go to America.
In 2010, Edwin was notified that he had won the 2009 DV lottery­-­. He had hit the jackpot and his third dream- to come to America- had come true! Due to the lengthy paperwork process of immigrating to the United States, Edwin continued to work at his uncle's pharmacy while waiting for the approval to leave. Also in this year, Edwin got married. He was married before he had heard the news about his dream lottery winning. However, this was not going to deter a determined young man who appealed to the American embassy to allow his wife to go to the United States with him. On October 2011, Edwin and Princess Kortu arrived on the soil of Providence, Rhode Island where they have been living ever since.
Read Part 3 of Edwin's Story here, where we learn about Edwin's new life in Providence, Rhode Island.