by Jim White
Love Lights The Way is a 501c3 non-profit organization whose mission is to aid Liberia in their post-civil war recovery and help them build a better future. Liberia was devastated from nearly two decades of civil war, in which millions were displaced from their homes and hundreds of thousands were killed. Most of those killed (or maimed) were not even combatants; they were just innocent civilians that couldn't escape the wrathful friction created between several lawless rebel groups and a corrupt government. I know these good people personally. Providence, RI was one of the main refugee cities in the USA for displaced Liberians, so there is quite a large population here. I have befriended many of them, and I have visited Liberia twice in the last two years, for two weeks at a time, to assess the conditions first-hand, and roll up my sleeves to help.
In 2007, my church partnered with two other churches in the area and a health-care organization (one of the churches is all Liberian). Our mission was to build an orphanage in Gbarnga, Bong County, which now houses 44 healthy children who receive love, food, teaching, and care just as though they lived at home with their families. They cannot live at home with their families, however, because most of their parents were brutally murdered in the war. Since these origins, other groups have partnered and are shouldering the on-going costs of this orphanage (called Christ Children's Home). In early 2011 these same original four partners began discussing bigger plans for the future of Liberia. Fast forward to now: We were granted 501c3 status by the US Treasury Dept. in June, 2011. We have a board of directors that meet monthly.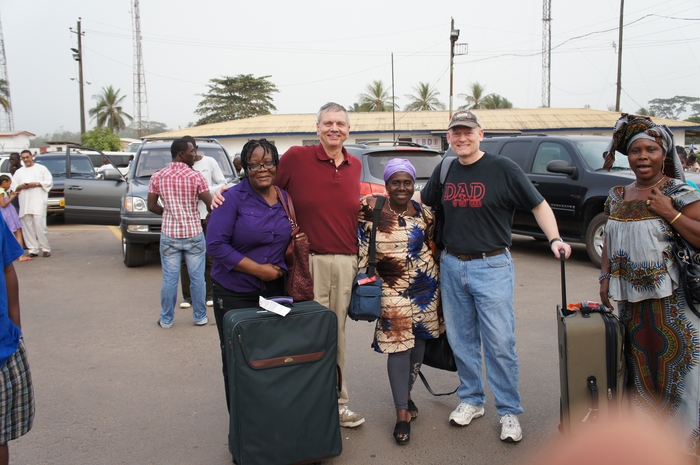 In the Fall of 2011, we purchased 10 acres of land much closer to the capital city of Monrovia. We had to build a road and a bridge just to make it possible to get heavy equipment to our site, which is positioned at the top of a small mountain in a densely forested area. We have surveyed and cleared most of the land and built a warehouse and security residence. We plan to build a large orphanage that will house 80 boys and 80 girls, a K thru 12th school, a clinic, a Leadership Training School, and a church. We are basically building an entire village. The schools and clinic will be available to all who need them (local villagers as well as orphans that will live there).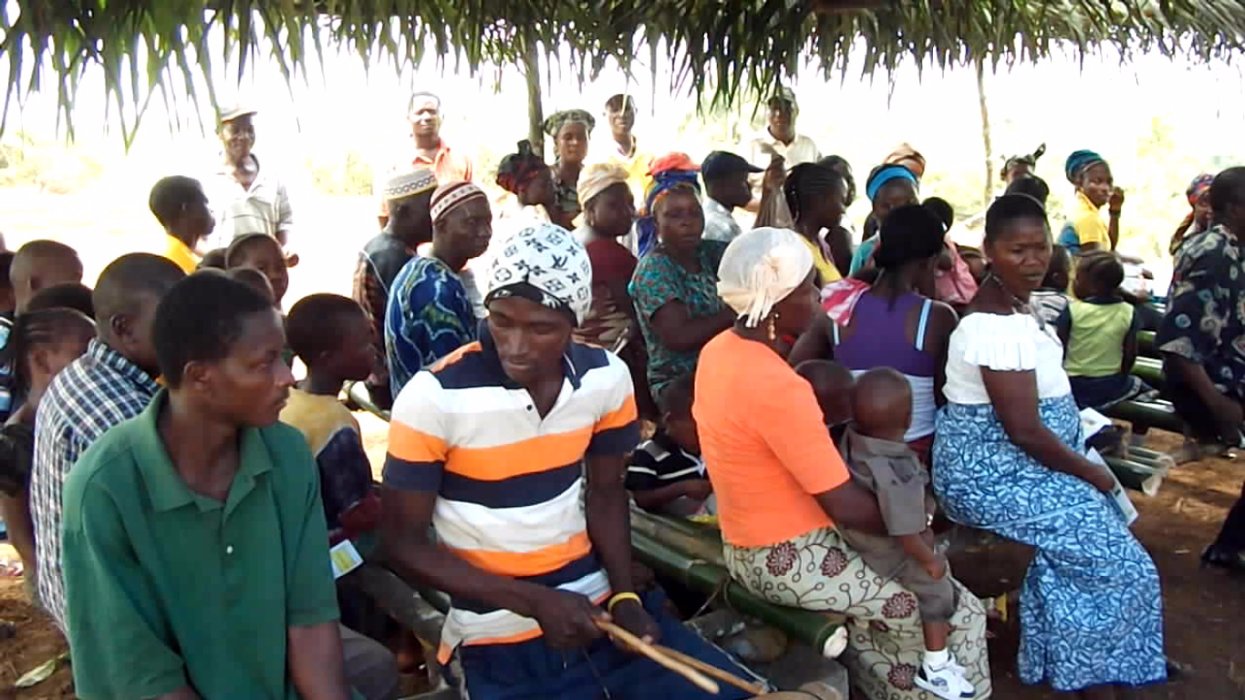 The government of Liberia has blessed our work, and praised us for our willingness to help them develop a future. They have a very stable, and praiseworthy government, they have peace, now they just need help from outsiders to rebuild. Our goal is not to just give them aid, but train and teach them to be self-sufficient and become the future leaders of Liberia. Our first building, a K-6th school (which will double as a Church of Christ for the residents and community), is estimated to potentially cost from $250k to $300k (all USD). This will immediately aid the local villagers whose children are not able to attend school. The complete compound may take from $3MM to $5MM to build. Once construction is complete, the cost to maintain it will be very small and manageable, because labor is very affordable in Liberia compared with construction costs. These folks do not have any of the conveniences of life that we are accustomed to. There is no electrical distribution outside of Monrovia, no cable, no clean running water, no sewers, etc. It is a challenge just to drive through Monrovia because it is so crowded, and yet there is not a single traffic light yet. There used to be, but all signs of progress and infrastructure were destroyed in the war. The rebels basically bombed and pillaged their way back into the Stone Age (not the fault of the innocents that continue to suffer now).
Liberia, although suffering and in need of outside help, is a wonderful country. Its people love the US, and are extremely welcoming and friendly to outsiders. I sensed an air of hope in my last visit, and witnessed a construction boom (meaning, a lot of people are building concrete structures one block at a time as they can afford). The people are so tired of the brutality and oppression from the war and their former government. They just want to survive. This is where we come in.
We are presently developing a site plan for the overall property, and floor plans for the individual buildings. A water well/pump has already been built on the property. We completed the erection of a Warehouse/Security Residence. We are now ready to build the school, after which will come the clinic, an Administration office from which to manage the site, and then the orphanage. Once the orphanage is complete and operational, we will then pursue plans to build a Leadership Training School to offer jobless adults with no training or education the opportunity to obtain an education, a degree, and become contributors to their communities and country.
This dream is not possible without the generous support of many people. We need to raise hundreds of thousands of dollars as quickly as possible. We encourage you to consider any of the options below to help support the building of this community of hope:
One-time donation (NO GIFT IS TOO LARGE)
Sign up for monthly contributions via EFT (recommend $10/mo or $25/mo, or more)
Conduct a special contribution or collection at your church/organization
If you find it in your hearts to make a donation to help us build this village, you can either send a check made payable to Love Lights The Way (to the address listed on the website) or donate online via our website. Contact us for details on setting up the monthly EFT draw.
Thank you so much for your time reading this. May God bless you as you seek to be a blessing to others. 
Sincerely and with the Hope we have in Jesus,
Jim White – Secretary, Love Lights The Way