by William Horrace
Hello, everyone, my name is William Chocó Horace. I was born in Grand Bassa County, a province approximately an hour and half drive from Monrovia, the capital city of Liberia. I grew up second in a family of seven boys and two girls. My father and mother were traditionally married and stayed married until their death in 1991 and 1995 respectively. They died indirectly from the civil war situation because my father was sick and no hospitals were opened to treat him; my mother, on the other hand, died peacefully one afternoon after she and her sister had finished eating and she went into the room to get her bath towel for them to bathe. She stayed so long in the room that her sister got concerned and went to find out what was the problem. When she got into the bed room, she found her not breathing and unresponsive. She called some of the neighbors who rushed into the room and they told her she was already dead.
On July 23, 1988, I married Miss Helena Toby who was born in Monrovia and the first of two children of her family. Our marriage is blessed with a total of five living children and three deceased. We are also very blessed to be the grandparents of ten children.
I graduated from high school in 1977 and the first job I did was teaching. I was employed by the Camphor Memorial United Methodist Mission to teach general subjects. I worked this job from 1978 to 1980. Then I migrated to Monrovia where I attended the Arthur Barclay Technical Institute and graduated in 1984 with a diploma and certificate in Carpentry and Joinery. I was fortunate to get a job with the ministry of Youth and Sports to teach building trades at one of their facilities about 35 miles outside of Monrovia, a place called Youth Agriculture Training Center (YATC) in Bentol, formerly Bensonville. The Government of Liberia and the Fredrick Neumann Foundation of Germany ran the training programs. It was a tuition free school that catered to young Liberians who were ninth grade to high school educated but did not have the opportunity to further their education and would like to have a marketable career in agriculture, plumbing, masonry, welding and carpentry in order to become self-sufficient and contributors to the economy of the country. The students of Youth Agriculture Training Center were recruited from every part of Liberia. They lived on campus and attended school for two years. This school was very successful. Many of the graduates were involved in agriculture in their counties. They were able to earn a living to support themselves and their families. In fact, some of them were hired by large agriculture projects like the Bong County Agriculture Development Project (BCADP), the Lofa County Agriculture Development Project (LCADP), and others. Other graduates furthered their education at the Central Agriculture Research Institute (CARI) and went on to become agriculture teachers and project heads. Unfortunately, the last time this school was fully operational was December 1989 when the Liberian Civil crisis began.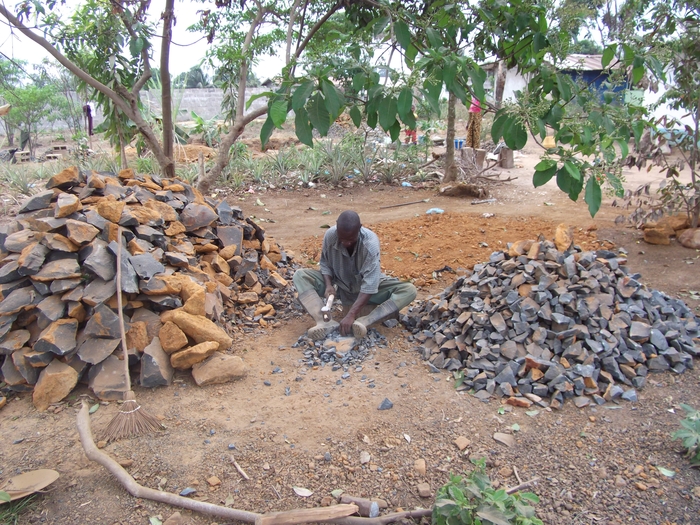 Picture of my co-worker from YATC who is breaking rocks to sell to support his family
When I met my wife, I was just a Christian in name only. Church attendance and activities were something I did just for the fun of it, not seriously. She encouraged me to take another look at my Christianity; which I did and in 1984 I was immersed into Christ at the Monrovia Church of Christ in Liberia. In 1992, I enrolled at the Church of Christ Bible College where I graduated in 1995 as a preacher. I was given a job as the Youth minister and later associate minister of the church from 1995-1997.
I lived all my life in Liberia. I grew up in a family that didn't have much in terms of money but we were able to make daily living. My mother especially, worked very hard selling fire wood, bread and fish to pay my tuition in school. I saw many other families with children that couldn't get enough food to eat and couldn't send their children to school because they couldn't afford to pay tuition and fees. For the parents who tried to educate their children, they were unable to keep them in school due to lack of money. Each day in the markets and streets, children are seen selling little things like bananas, peanuts, cookies, candies, fire wood, water, etc. for their parents so that they can buy food for the family for the day. When I graduated from high school and starting teaching, I was confronted with the same problems that I saw when I was in school, of children who could not go to school because their parents had no money, or they had to take care of their sick parents, brothers or sisters.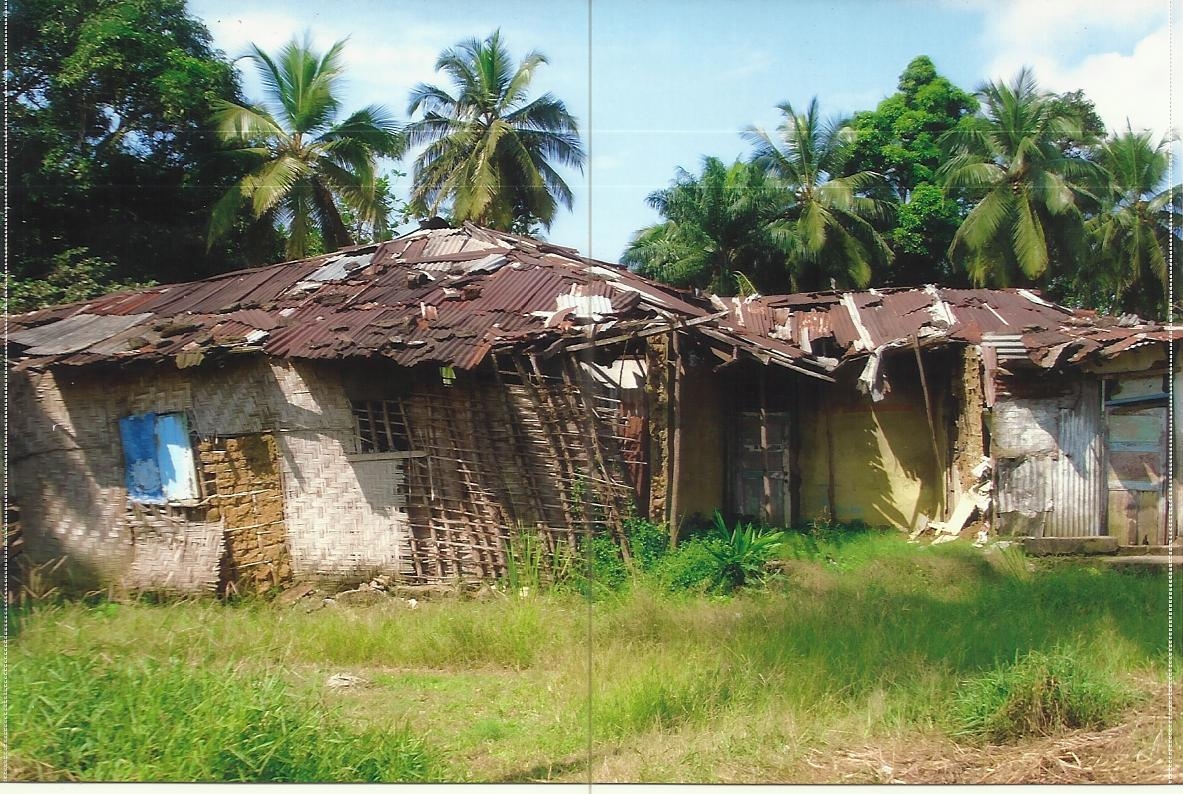 Picture of what is left of the house I grew up in from 1965-1980
The future of Liberia is collapsing because there can be no future when the youth of the nation are not being educated whether with basic education (primary and secondary) or technical, vocational or university education. Before the civil war and after the civil war, the country is still where it was educationally and economically. It has an approximately 85 percent illiteracy rate and 85 percent unemployment rate. The average life expectancy rate of Liberians is about 45 years. I am mentioning these things because it pains my heart that we are not doing enough to develop the human resources of our country. For example in my family I am the only person with higher education. So you can sense that before my family can rise up from poverty to reach the middle class, it will take many decades. And that is typical of many Liberian families.
Check out Part 2 of William's Story here.