by William Horrace
Find Part 1 of William's story here
In 1998, my family and I came to the United States after we won the Diversity Visa Lottery called DV.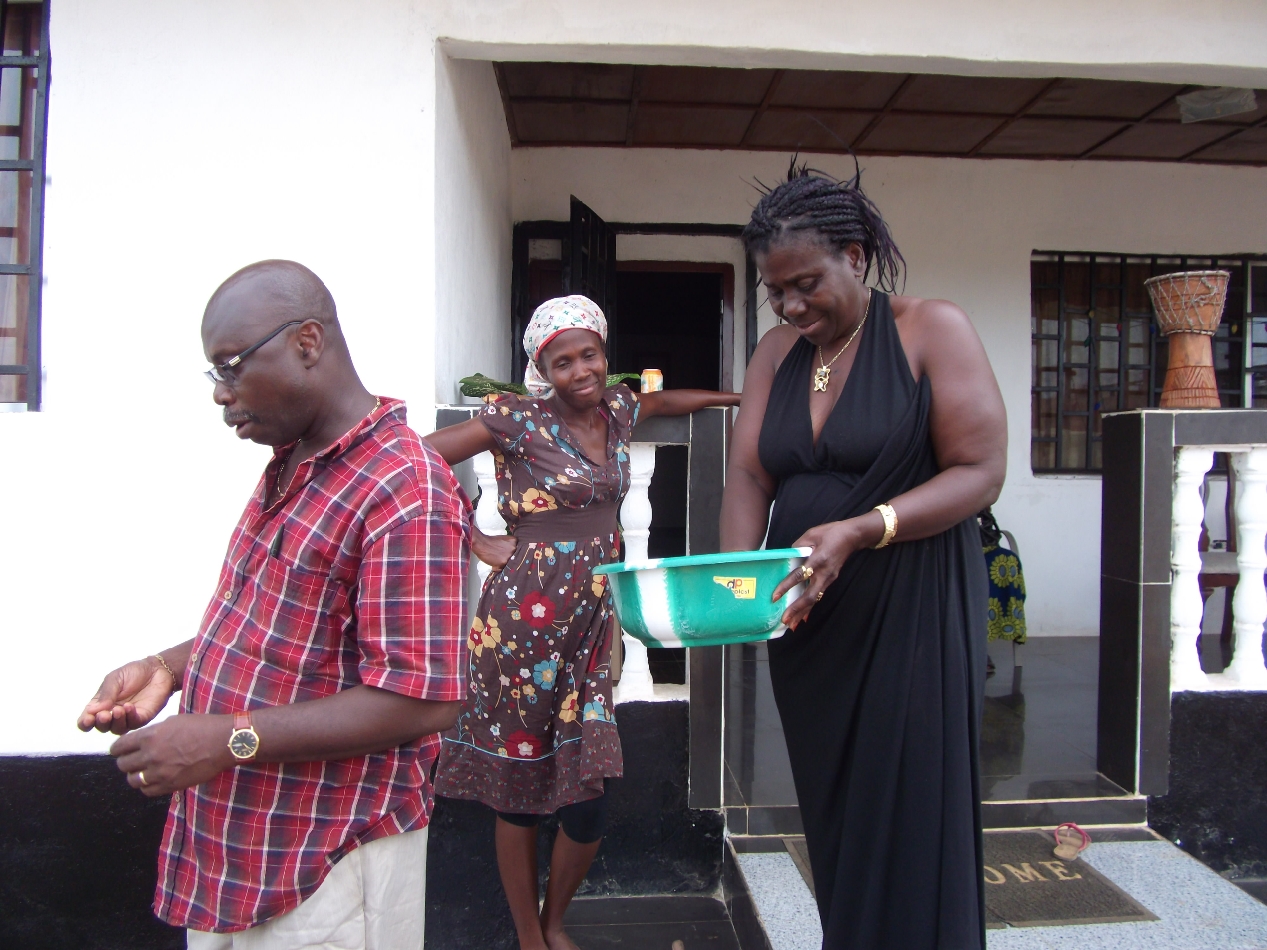 We lived for two years in Baltimore, Maryland and then we heard about the Sunset International Bible Institute in Lubbock, Texas. We applied there and we were accepted. We began attending the school from 2000 and graduated in 2002. During our second year, we came to Rhode Island for local mission work for two weeks. We worked with the Providence Church of Christ which is approximately 95% Liberians. The brethren in Providence sent a letter to the director asking him for us to come to Rhode Island to work with the church on a long term basis. One day, the director called us into his office and told us about the church's request. We told him, "You know we have decided to go back to Liberia after graduation to work with the Liberians there. How can we do this?" He told us, "You know I am an American, but I worked as a missionary in Sierra Leone, West Africa. I did not know the people. You know the people who are asking for you, they are Liberians, the same people you want to work with in Liberia. You can't leave them here and go to Liberia. Maybe God wants you to start here." We concluded the meeting by saying, we would pray about it. After a few days, we told him that we have decided to work with the Providence Church of Christ in Rhode Island. From June 2002 until now, we are here working—preaching, teaching and evangelizing.
Missionary Work in Liberia
Prior to our coming to the United States of America, we have planned to assist our people in whatever ways possible, starting with our extended families and others. While we were working in Liberia, we helped to pay tuition for our family members and other children whose situations we knew about. In fact, some of them were living with us and going to school. We are still assisting some of those people while in the United States and we want to return home to give whatever help that we can.
Why do we really want to return home? The needs of our people are enormous. There are moral, social, physical, educational, and religious needs just to start. Somebody has to be willing and ready to try and bring some changes and hope to those families, especially the children who are the future leaders of the nation. We are willing to go and do our part. Thank goodness we have people who are going regularly to help and return and some who are already permanently residing in the country delivering some assistance. But that is not enough for a country of nearly three and a half million people with such big needs.
My wife and I have already discussed with the White Station Church of Christ in Memphis, Tennessee, the congregation that supports us in Rhode Island about our intention to go back to Liberia and do missionary work. We have set the date as 2017. Also, we have had fruitful discussions with the Providence Church of Christ, the congregation we are working with in Rhode Island about us doing mission work in Liberia and they have agreed and are supportive.
Then, the questions are: Are we prepared? Where will we be working? Yes, we are ready and making preparations for the task. I am prepared to teach (academic and vocational), preach and teach the Bible, evangelize, counsel and lead. My wife will be graduating in May of this year with a degree in Early Childhood Development. Presently she is running a child daycare in our home. She also has experience in taking care of the elderly from working in group homes and nursing homes.
Our work will be based outside of Monrovia, preferably in Fendell where Love Lights the Way will have its Lighthouse Village. The set up of Lighthouse Village and its operation will be similar to the campus of the Youth Agriculture Training Center where we worked for many years prior to the outbreak of the civil war (learn more about YATC in Part 1 of this story). On the campus of YATC we had staff residences, dormitories for students, an administrative building, a clinic, school buildings, store houses, a cafeteria, water towers and more. Students were recruited from every county of Liberia and brought on campus to live and learn free of charge. This is similar to what we want to do with Lighthouse Village.
Our Appeals
The Love Lights the Way foundation has a tremendous task at hand. The people of Liberia, especially the children, are in dire need of assistance of all kinds. The civil war according to some expects, threw the country's infrastructure and human development back about 100 years. That means it could take a century to develop every aspect of Liberia back. This is not impossible, it can be done. We need your assistance, especially financially. We cannot do this all by ourselves. You can donate to Love Lights the Way by giving a one-time or monthly donation or arrange fund raising events for the foundation. Whatever you find in your heart to do for us, please do it. Know this: no amount of money is too small for us to accept. To complete the Lighthouse compound it will take about 3 to 5 million dollars, but we can build it one building at a time. The next building, which is K-6th grade including the church edifice will cost approximately three hundred thousand dollars.
We want to thank you so much for taking your time to read this piece. May God richly bless you as you are deciding about your involvement in the work of Love Lights the Way foundation.
Respectfully yours,
William Chocó Horace
member of the board of directors, LLTW